SpaceAndTime.com &
PlanetaryCalendar.com
Lahni & Ralph DeAmicis,
Authors, Publishers & Television Producers
Planetary Calendar
,
published since 1949, comes in a variety of formats, print and digital. It has always been family owned and happily providing novices, enthusiasts & professionals with the astrological information and guidance that they want for 74 years. We also produce weekly
Forecasts
and
Astro Portraits
which you can find on the drop downs above. Subscribe to our
YouTube Channel
to get them weekly.
The 2022 Calendar Edition is Awesome!
California's Astrology Calendar 2022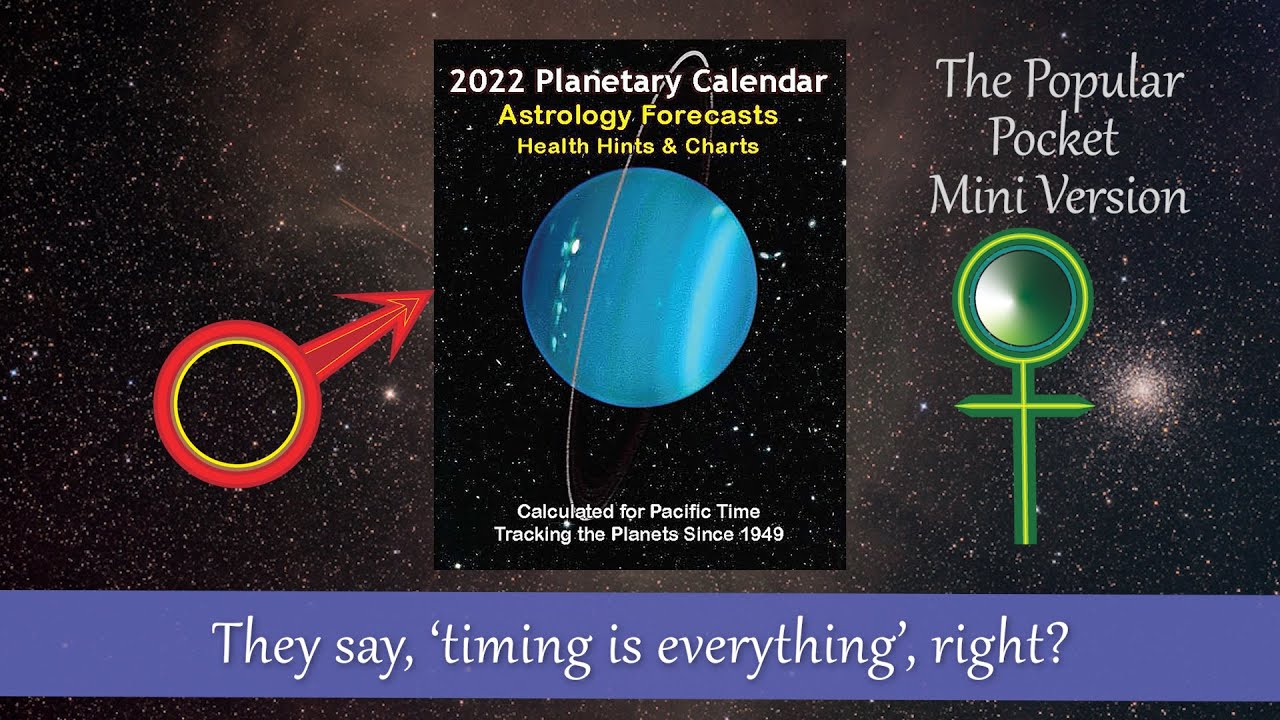 As a supplement to the calendar's printed forecasts, Ralph & Lahni record short weekly and monthly videos that explore the transits beyond what can be covered in the several hundred printed words. You can see them
HERE
or on our
YouTube Channel
. We also post our annual Lunar New Year (CNY) Forecast and special updates. Please subscribe to our
YouTube Channel
and click the bell for notification when we upload something new!
Astrologers Chatting Over Coffee TV
This series grew out of Ralph & Lahni's long running forecast show. In 'ACOC' they discuss popular topics that catch their fancy. To watch episodes, click
HERE
The Calendar 'How To Videos'
Over the years Ralph & Lahni have put together numerous education educational videos about
How To Use The Calendar
most effectively. They also explain other essential Astrological concepts. To find the complete list of Calendar
'How To' videos, click
HERE
!
The 10 Minute Herbalist Television Series, aka Ask Ralph & Lahni